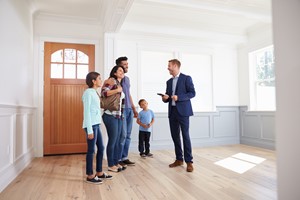 You've decided to sell your home and listed your residence with a real estate agent. Now, you'll need to prepare for your first open house.
Ultimately, hosting an open house can be a stressful experience, particularly for a first-time home seller. Lucky for you, we're here to help you take the guesswork out of getting your house ready for potential homebuyers.
Here are three tips to ensure that you can prep your residence for an open house.
1. Get Rid of Clutter
De-clutter your house as much as possible – you'll be happy you did. With clutter out of the way, homebuyers should have no trouble assessing every nook and cranny of your residence.
For those who possess a large assortment of clutter, it may be worthwhile to donate items to charity or host a garage sale. Also, you may be able to sell your excess items online.
Don't forget about family members and friends, either. If you have excess items, family members and friends may be willing to take them off your hands for free. By doing so, they'll be able to help you de-clutter your house and ensure that it looks great during an open house.
2. Clean As Much As Possible
There may be only a few days before your open house, but you should try to take advantage of any free time at your disposal.
Use your time wisely and clean up your home as much as you can. You can clean rugs and carpets, wipe down walls and floors and much more. If you need extra assistance, you can always hire a professional cleaning company to help out as well.
For home sellers, it is paramount to make a positive first impression on homebuyers. And if you commit the necessary time and resources to clean your residence, you may be able to boost your home's chances of making a long-lasting impression on homebuyers.
3. Consult with Your Real Estate Agent
Your real estate agent is available to help you before, during and after an open house. As such, he or she is happy to provide tips so you can get your residence ready for an open house in no time at all.
With an expert real estate agent at your disposal, you'll be able to prioritize home maintenance and repairs. This real estate professional will be able to explain the importance of an open house, along with the steps that you can take to transform your ordinary residence into an unforgettable one.
Plus, your real estate agent will help you minimize stress in the days leading up to your open house. He or she will be ready to answer your open house concerns and questions and ensure that you can set realistic expectations for the event.
Getting ready for an open house may seem like a time-consuming and exhausting process. Fortunately, your real estate agent will make it easy for you to plan accordingly and ensure that your open house is a resounding success.