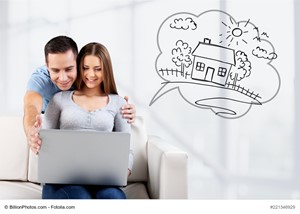 Although you might already own a house, now may prove to be a good time to pursue a second residence. For example, if you have always wanted to own a home in the mountains, you can purchase a second residence to make your dream come true. On the other hand, if you want to own a vacation residence on or near the beach, you could enter the housing market to find a beachfront house that suits you perfectly.
Like any home search, finding a second house that matches your expectations may be difficult. Fortunately, there are lots of things you can do to streamline your quest to find a second home, such as:
1. Evaluate Your Finances
Your finances will play a significant role in your ability to purchase any house, at any time. As you get set to pursue a second home, examine your finances closely. Then, you can map out your home search accordingly.
Generally, it helps to consult with banks and credit unions before you launch the search. If you meet with these institutions, you can gain financial insights that you can use to make an informed purchase.
2. Establish Home Buying Criteria
Think about the features you want to find in a second residence. Next, you can craft home buying criteria.
Once you have home buying criteria in hand, you can narrow your house search, too. By honing your home search to residences in specific cities and towns, you can speed up your quest to find the right home at the right price.
It often helps to maintain flexibility as you conduct a search for a second home as well. If necessary, you can modify your home buying criteria throughout the home buying journey.
3. Hire a Real Estate Agent
There is no reason to enter the housing market on your own. Thankfully, real estate agents are available in cities and towns nationwide, and these housing market experts can help you quickly and effortlessly acquire a second residence.
A real estate agent understands what it takes to navigate the home buying journey. This housing market professional first will learn about you and your home buying goals. He or she next will craft a custom home buying strategy based on your individual needs. Finally, a real estate agent will put this strategy into action and ensure you can discover a terrific home at an affordable price.
Furthermore, a real estate agent takes the guesswork out of buying a second home. If you are unsure about whether to submit an offer to purchase a particular residence, a real estate agent can offer a data-driven recommendation. Or, if you have concerns or questions at any point during the home buying journey, a real estate agent is prepared to respond to them.
If you want to pursue a second house, it helps to plan ahead for the home buying journey. By using these tips, you should have no trouble finding a second home that you can enjoy for years to come.