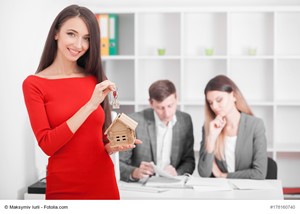 The process of finding and purchasing your dream house may prove to be difficult, regardless of whether you are an experienced or first-time homebuyer. Fortunately, there are many things you can do to avoid hurdles as you navigate the homebuying journey.
Now, let's take a look at three tips to help you quickly discover a quality home at an affordable price.
1. Narrow Your Home Search
Understand what you want to find in your dream home. Then, you can enter the housing market with a plan in hand to discover your ideal residence.
To narrow your home search, think about the features you require from a home. If you need a house that offers multiple bedrooms, for example, you can hone your house search accordingly. Or, if you want a home that boasts an outdoor swimming pool, you can search for a house that matches your expectations.
Don't forget to consider where you want to reside as well. That way, you can narrow your house search to a select group of cities and towns.
2. Establish a Homebuying Budget
If you know you want to buy a home soon, you may want to search for a mortgage. Because if you begin a home search with a mortgage at your disposal, you will know how much you can spend on a house.
To obtain a mortgage, you should meet with a variety of banks and credit unions. These financial institutions can teach you about different mortgage options and help you make an informed home financing selection.
Also, you can always ask mortgage questions when you meet with financial institutions. If you receive expert insights into assorted home financing options, you can choose the right mortgage.
3. Work with a Real Estate Agent
If you collaborate with a real estate agent, you can receive plenty of assistance as you navigate the homebuying journey. And as a result, you could streamline your search for your dream house.
A real estate agent is a homebuying specialist who is ready to help you accomplish your desired results. For instance, if you want to acquire a budget-friendly home in the city of your choice, a real estate agent can help you do just that. On the other hand, if you are looking to buy a house that provides convenient access to your office, a real estate agent can help you map out your house search so you can quickly find your dream home.
In addition, a real estate agent can help you submit a competitive offer to purchase your ideal house. And once a seller accepts your offer to purchase, a real estate agent will help you finalize your home purchase.
Finding and purchasing a home sometimes can be tricky. Thanks to the aforementioned tips, however, you can simplify your quest to buy your ideal residence. Perhaps best of all, these tips may make it easy for you to navigate the homebuying journey like a pro.